When you're in the process of growing your business online, social media marketing is one of those words you'll need to know. 
The thing is, it's not quite as simple as whacking together a few memes, putting them all up at the same time, and LOLing your way to the bank. 
The key is to decide which platforms you want to use and why, and start testing the internet's best tactics until you see the results you want… 
So we've taken the liberty of pulling together 2021's top tips for digital socialites right here – and today it's all about… 
Instagram 
If you really want to grow your influence, Instagram is the place to be – but just like home gym workouts and freshly baked bread, it only works if you work it. Here's what that looks like: 
DO: Tag people (especially influential people) who feature in your posts.

You can get your content shared, expand your following, AND let everyone know about the cool collaborative shiz you've got going on behind the scenes.  
DON'T: Tag EVERYONE.
Remember chain email from the early 2000s? Forward this to 20 people or the boogie man will visit you at night? Yeah, well, this is the Insta equivalent, only instead of a visit from the boogie man, you'll probably end up with a significant decline in followers. 
DO: Coordinate your feed.
There's no doubt about it – curating an on-brand Insta feed is a surefire way to strike envy into the hearts of influencers and online business owners everywhere – and thanks to modern technology, it's so easy that there's no reason not to get in on that #instaworthy action.  
DON'T: Be afraid to change things up.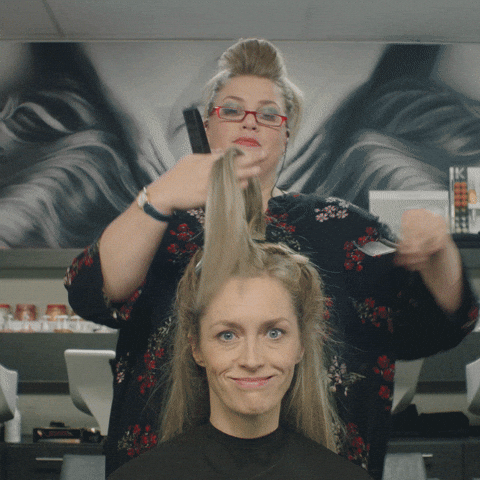 We all need a new look sometimes, and giving your Insta feed a fresh face is a great alternative to an impulse haircut. For bonus branding points, your social feed should be in line with your website design and colour scheme – unless you're planning a totally epic redesign at some point in the very near future, in which case, proceed.  
DO: Use hashtags.
They're great for getting your brand in front of new audiences (which is Social Media Marketing 101), and they look like waffles. #whatsnottolove? Test out a few sets of 3 to 5 hashtags until you find groups that work well, and then cycle through 3 to 5 at a time, making sure not to use the same tags on every post. 
DON'T: Use too many hashtags.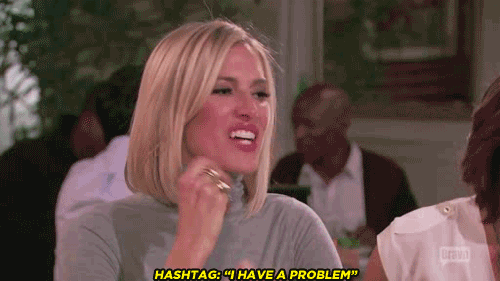 It turns out that you can have too much of a good thing, and the right number is different for everyone. Focus on using hashtags to participate in conversations that are relevant to your business, your followers, and your image. If you can get all three happening at once, you'll be #winning. 
DO: Include pictures of human faces!
The algorithm LOVES it when users give good face, so get your selfie on or recruit a few team members for a group shot. 
DON'T: Include pictures of yourself with lipstick smeared on your face after a wild night out.
Just don't do it. 
DO: Shake things up a little.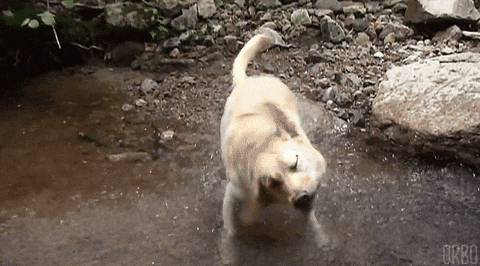 Include how-tos, customer-centric content, and behind-the-scenes shots. Valuable content breeds happy followers, so aim to be helpful first – and if you can be fabulous at the same time? You'll be practically irresistible. 
DON'T: Shy away from the video camera.
Thanks to the new Instagram Reels feature, video doesn't have to be an awkward 15 seconds of you staring at your phone camera and reciting a line you rewrote twelve times. It can be a musical version of your life with endless outfit changes and special effects – and if you ask us, that sounds pretty freakin' magical. 
DO: Write clever captions in your brand voice.
Stay focussed on the image content, keep it light, and don't forget to ask for what you want (i.e. website visits/clicks/$$$) with a call to action.  
DON'T: Be afraid to tell a story.
Sometimes, there's be an image in your calendar that deserves a longer caption, so use that character limit to give your followers the full picture. 
DO: Lead people somewhere.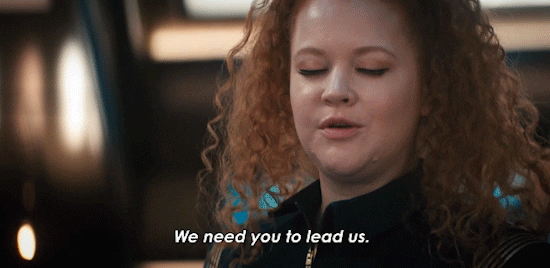 If you're not asking a question or sharing a hilarious meme, your posts should be like a content carrot you dangle in front of your reader's face so that you can lead them back to your website. 
DON'T: Forget to include your link!
If your post mentions that the link is in the bio, for the love of followers, make sure the link is in the bio. For bonus points, allocate part of your weekly social media time to tidying up the links. 
DO: Post at the right time.

Don't know when to post for engagement? Don't panic – your favourite scheduling app has got you covered. Apps like Later can tell you when you should be posting for the best results, which means (wait for it) no more shouting into the digital void. 
DON'T: Go in without a plan.
You know what they say: if you fail to plan, you plan to make a mess of your social media marketing. Start by deciding on a goal – whether you're after more followers, more engagement, or more sales – and create a content strategy that works to that goal. That content strategy should include everything from the blogs, videos, Insta squares, and social copy to the landing pages and analytics you'll need for each offer you create.
When you're done, do a dramatic reading for tone, and make yourself a margarita. This stuff is thirsty work! 
This is the first part of our social series, so if you and Facebook aren't getting along, you'll want to be here for the next entry. In the meantime, head over to Instagram and follow us @flourishonline for a little inspo – or click here to get us on your team.
Opt In Ideas To

Mega Boost

Your Email List
Take all the guesswork out of planning your next email list builder with this definitive list of opt in ideas. No matter what kind of content you do, what your niche is or your preferred method of delivery, your perfect opt in is on this list. Guaranteed.